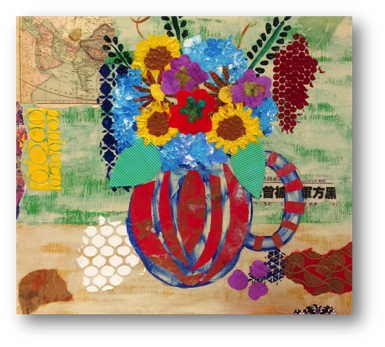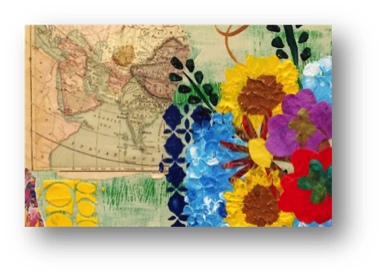 Asian Flowers
Mixed Media
12"x12"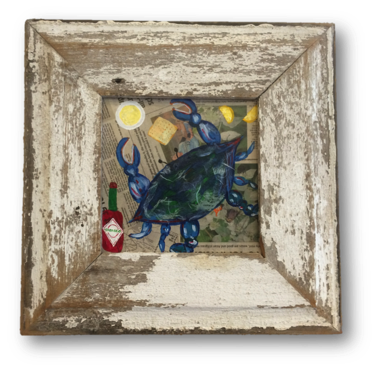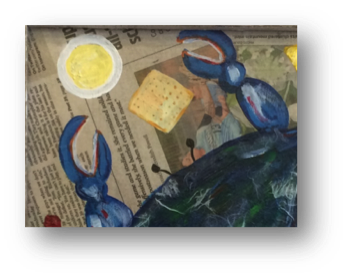 Crab Crack
Mixed Media
12"x12"

Beverly uses a variety of materials and techniques to create her mixed media works.

One of her core materials is paper.

Her papers vary from modern newspapers to antique book papers to handmarbled papers. Each unique texture and bit of subject matter is taken into acount as she formulates how to craft the final product.

It is only after that process does the final painted image emerge to finish the work.