Frames can make or break a piece of art and this isn't lost upon Beverly. In fact, each piece of her framed works is an artwork itself.
The gallery commissions each frame from a wood artist Michael Lackey from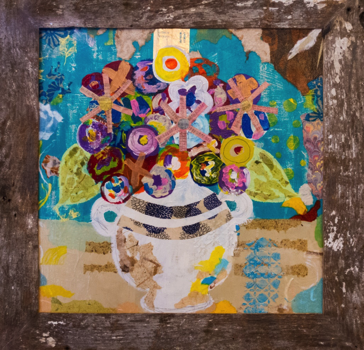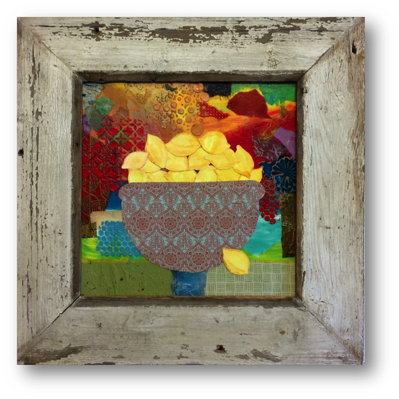 Mom's Lemon Bowl
Mixed Media
18"x18"
Hampton, Va. Michael individually makes each frame from locally reclaimed wood from barns, houses and fences.
All of the wood is naturally distressed and maintains a rustic character.
Musical Flowers
Mixed Media
24"x24"